Why Can I See Through My Teeth? | Translucent Teeth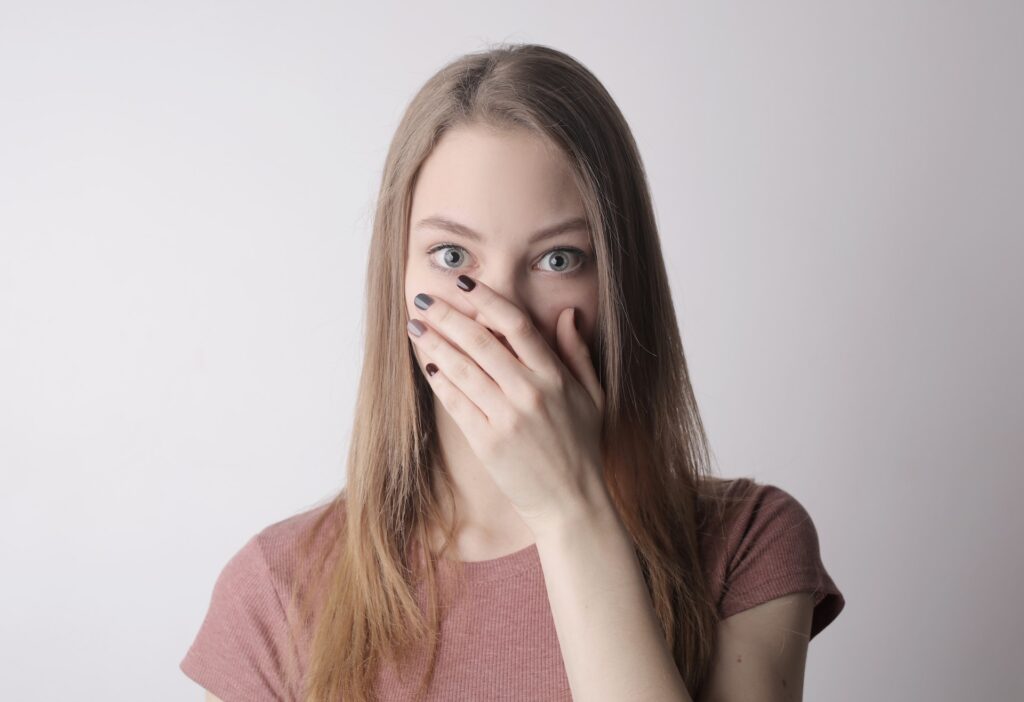 Have you recently been asking yourself the question: why can I see through my teeth? If so, read on and learn what we have to say about translucent teeth.
At Huntington Bay Dental, we often see this common dental problem with the young and old and understand that it can be a frightening experience. After all, it's scary to one day notice that your teeth are see-through.
Although your teeth won't be entirely see-through, you might be able to partially see through them, especially at the bottoms, if the enamel on your teeth has eroded. Unfortunately, see-through teeth can pose a threat to your health.
That's why we want to educate people on why their teeth might be see-through and the signs they should look for to catch this dental problem early. We also want to tell you how to prevent this issue from occurring and the treatment options available to get your teeth in tip-top condition again.
Are Your Front Teeth See-Through? The Signs You Have Translucent Teeth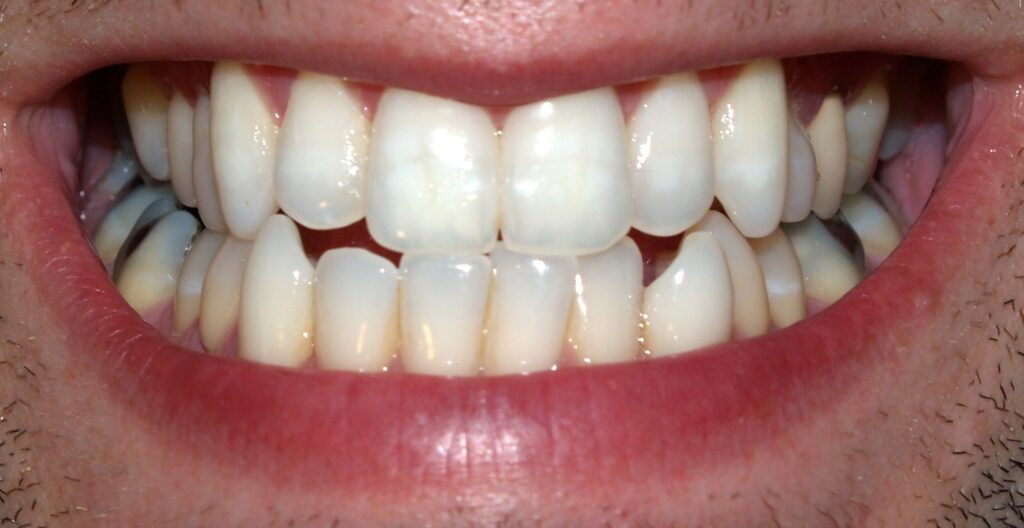 Credit: I, DavidShankbone, CC BY-SA 3.0 http://creativecommons.org/licenses/by-sa/3.0/, via Wikimedia Commons
There are cases where see-through teeth can be treated in the early stages because many of the symptoms of translucent teeth are the same as enamel erosion.
To identify the problem and begin steps to fix it, you need to know the signs. Below we've shared a few of the indicators that you have translucent teeth or are on your way to developing them.
These are only a few symptoms that indicate you could have or be well on your way to having translucent teeth. To determine if this is a problem you need to address, consider visiting our dental practice for an oral examination.
What Are The Causes Of Translucent Teeth?
Now that you know the signs, it's an excellent idea to learn the causes of translucent teeth. Below we have briefly discussed the different causes of see-through teeth that you should note:
What Are The Treatments For Translucency?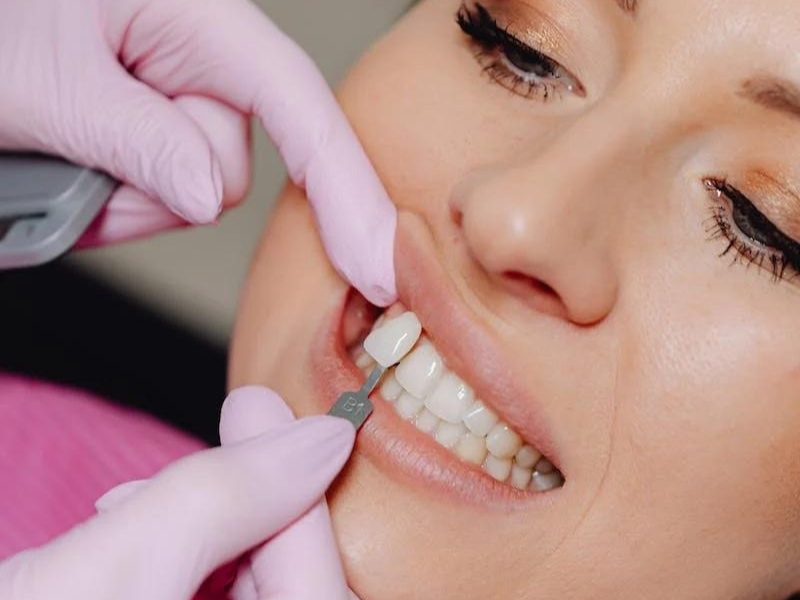 Sadly, tooth enamel is not a living structure, so it cannot be regrown after it has worn away. That's why preventing enamel erosion is incredibly important and is one thing you can monitor if you visit a dentist regularly.
The only way you can get rid of translucent teeth is to see your dentist, as they will need to perform a restorative treatment to improve the appearance of your teeth.
So to learn more, have a look below to uncover the common treatments for translucent teeth:
Transparent Teeth: Can You Stop It From Happening?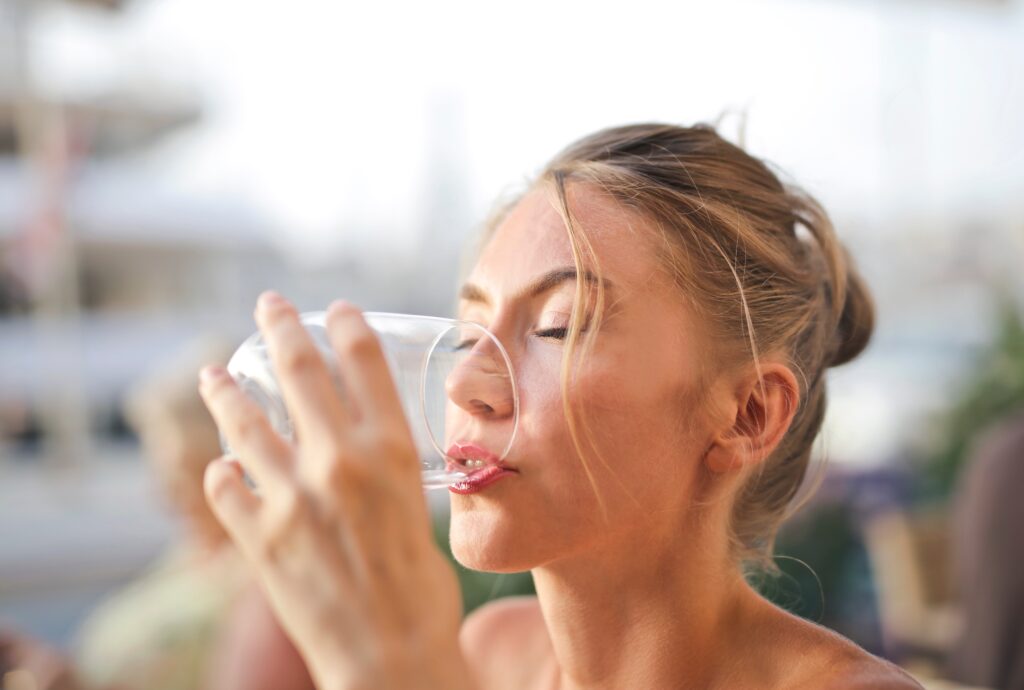 There are a few ways to prevent transparent teeth and save yourself a trip to the dentist for restorative treatment.
Besides brushing your teeth twice daily with fluoride toothpaste and practicing proper oral hygiene, there are a few ways to avoid see-through teeth from becoming your reality.
If you want to learn more about preventing transparent teeth, you can speak with one of our dentists.
Make An Appointment At Huntington Bay Dental To Address Your Teeth Translucency Problems
Now you know more about why you can see through your teeth. You also have a better idea of what causes this dental condition and how to fix and prevent it.
If you have noticed you have translucent teeth and would like to do something about it, you can speak with one of the Huntington Bay Dental dentists to discuss possible treatments for your teeth. 
Our dental practice dentists have decades of experience and can help those with transparent teeth get their smiles back. So contact us, and we'll tell you more about our many dental services.