5 Types of Dental Cleaning for a Bright, Healthy Smile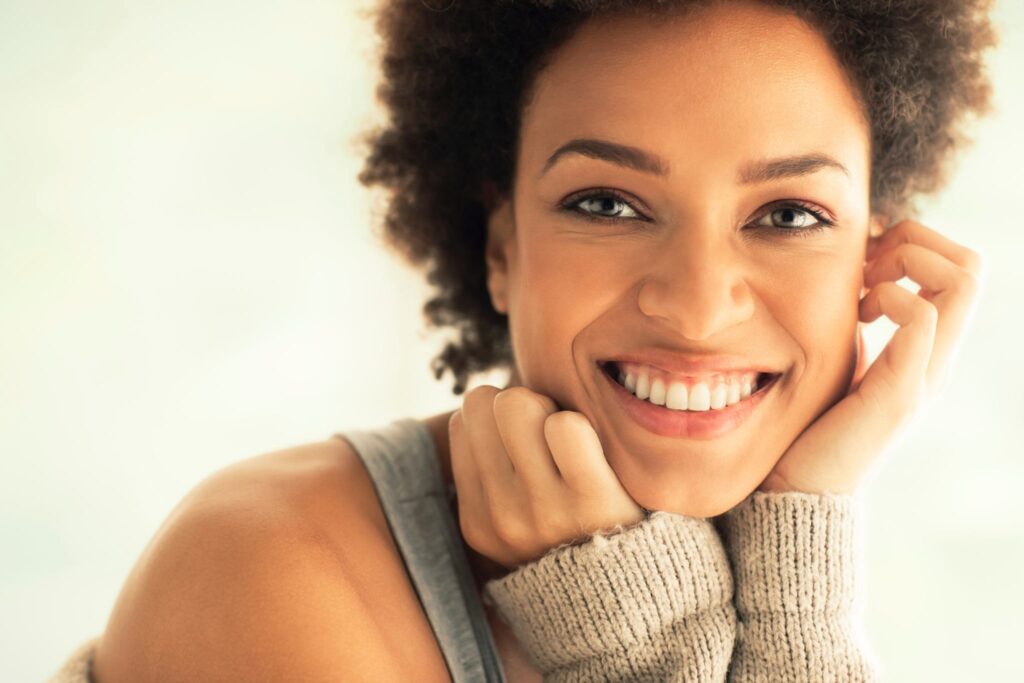 According to the National Institute of Health, our mouths are home to about 700 germs, bacteria, and fungi species. Many of these microscopic organisms love to live on the surface of our teeth to share the same food we eat.
This is gross to learn, but the great news is that your mouth's excess bacteria and food build-up can be removed. Through routine brushing, flossing, and dental cleanings, you can have well-looked-after teeth.
Yet, the truth is that not every dental cleaning is the same, and what some might need, others might not. That's why Huntington Bay Dental believes it's an excellent idea to learn the differences between dental cleanings to find which best suits you. Continue reading to learn everything about the types of dental cleaning before giving us a visit.
What Are The Five Types Of Dental Cleaning?
It is recommended that individuals brush their teeth a minimum of twice a day. It's also advisable to floss daily to ensure you follow good dental hygiene practices.
Yet, no matter how much you brush, it's likely you won't be able to completely prevent plaque or tartar build-up. After all, many hard-to-reach surfaces can go unattended for extended periods.
Luckily, with the help of a professional dentist, you can have your teeth cleaned. Which type of dental cleaning you undergo will depend on your oral health. But have a look below to learn more about your options.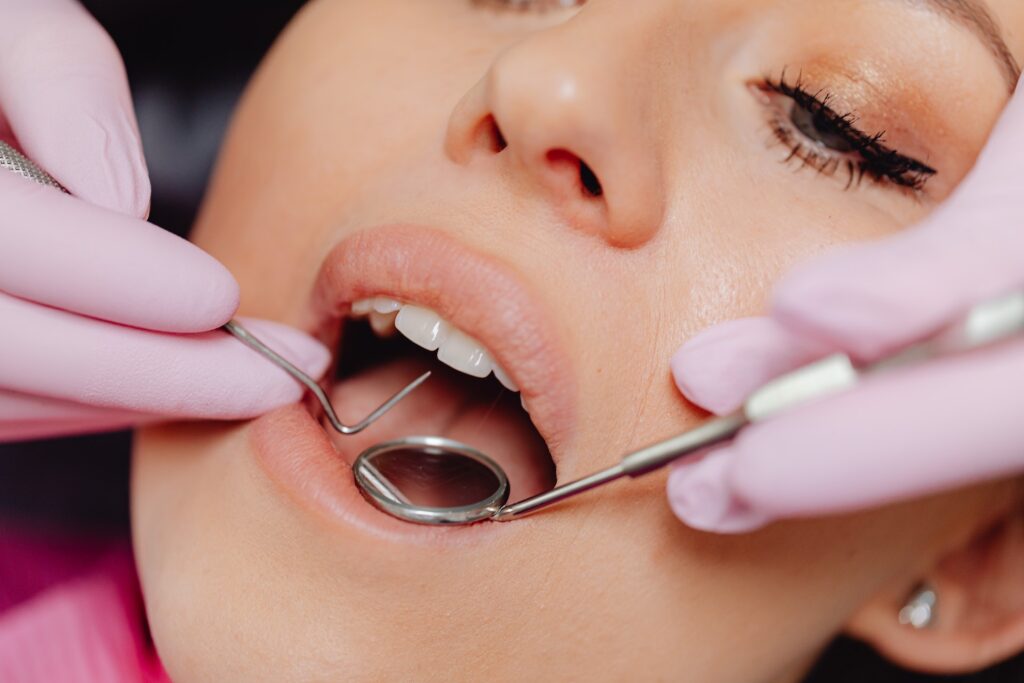 1. Prophylaxis Dental Cleaning
The most common type of dental cleaning is routine prophylaxis dental cleaning. This dental cleaning method is primarily used on people with healthy mouths. If your dentist recommends prophylaxis dental cleaning, you can expect the removal of plaque and tartar. It will be removed from the surface of your gums and teeth and between your teeth.
If you visit your dentist often, you can expect to undergo a prophylaxis dental cleaning. Also, those with minor surface stains on their teeth are recommended prophylaxis cleanings.
2. Periodontal Maintenance Cleaning
Patients with certain gum diseases are recommended periodontal maintenance cleaning. If you have gum disease, there is a high chance your dentist will recommend this type of dental cleaning to target and treat it.
During this dental cleaning procedure, your dentist will focus on removing tartar and plaque buildup. They will do this while cleaning the periodontal pockets. In some cases, periodontal cleaning will also involve smoothing out teeth roots.
Periodontal maintenance cleaning is generally performed more often than other dental cleanings. How often a person undergoes this cleaning depends on the severity of their gum disease. If your case is extreme, expect more sessions.
3. Scaling And Root Planing Cleaning
Regular dental cleaning only targets the tooth structures above an individual's gumline. Scaling and root planing cleaning target the base of the teeth, the tooth roots, and the gum pockets. Scaling and root planing cleaning are more detailed and focused than other dental cleaning methods.
Most times, you'll only need this dental cleaning if you have extensive tartar and plaque build-up. You might also need to undergo this cleaning method if you have mild or moderate gum disease. Or if you have signs of gum disease like loose teeth, swollen gums, and bleeding gums. It could take a few sessions in your hygienist's chair.
4. Gross Debridement Cleaning
If you have not visited your dentist in more than a year, it's likely you will need a gross debridement cleaning. This process removes any heavy accumulation of hardened plaque and tartar that can interfere with a thorough dental exam.
Your dentist will look for and diagnose teeth issues during this cleaning method. Although this teeth cleaning procedure doesn't take long, it can take a few sessions.
5. Air-Flow Polishing
Many people believe dental polishing and dental cleaning are the same things. At Huntington Bay Dental, we have Air-flow by EMS that the hygienists use to provide our patients with the best care. Not only have our patients noticed the difference in using this, but we all have and are excited about the results. Airflow around implants, orthodontic brackets, and around all teeth with any type of filling or restoration ensures a gentle but well-done cleaning. We ensure your teeth will be cleaned of plaque and tartar.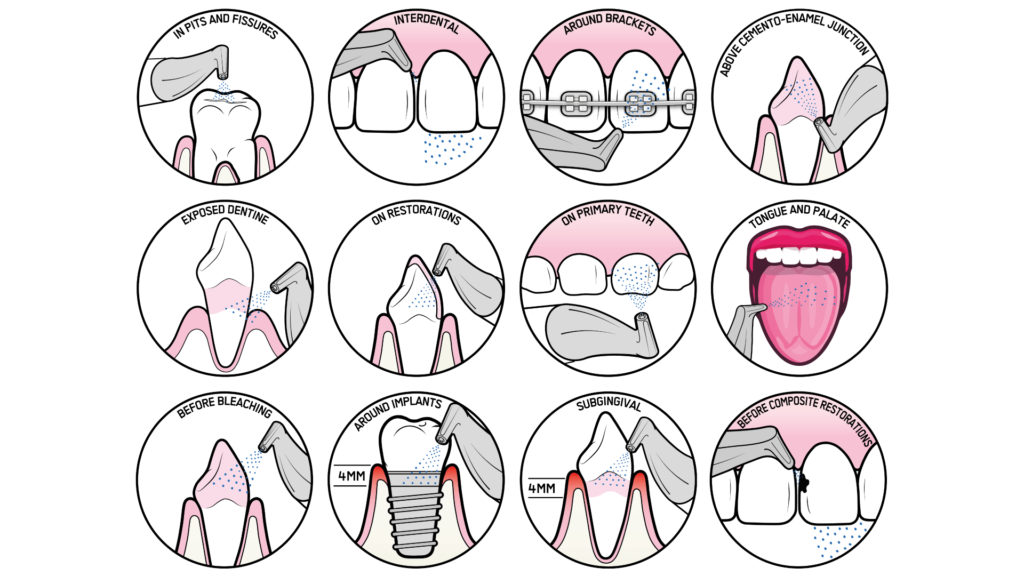 Book Your Dental Cleaning On Long Island With A Qualified Dentist At Huntington Bay Dental
Regardless of what type of dental cleaning you need, the dentists at Huntington Bay Dental can help. We will provide you with the best dental care in Huntington, NY, and surrounding areas. You can trust that we know how important routine dental cleanings are for patients.
Besides dental cleaning, we offer a wide range of services. These include dental implants, cosmetic dentistry, and restorative dentistry. So contact us, and we'll help you schedule your next dental appointment.